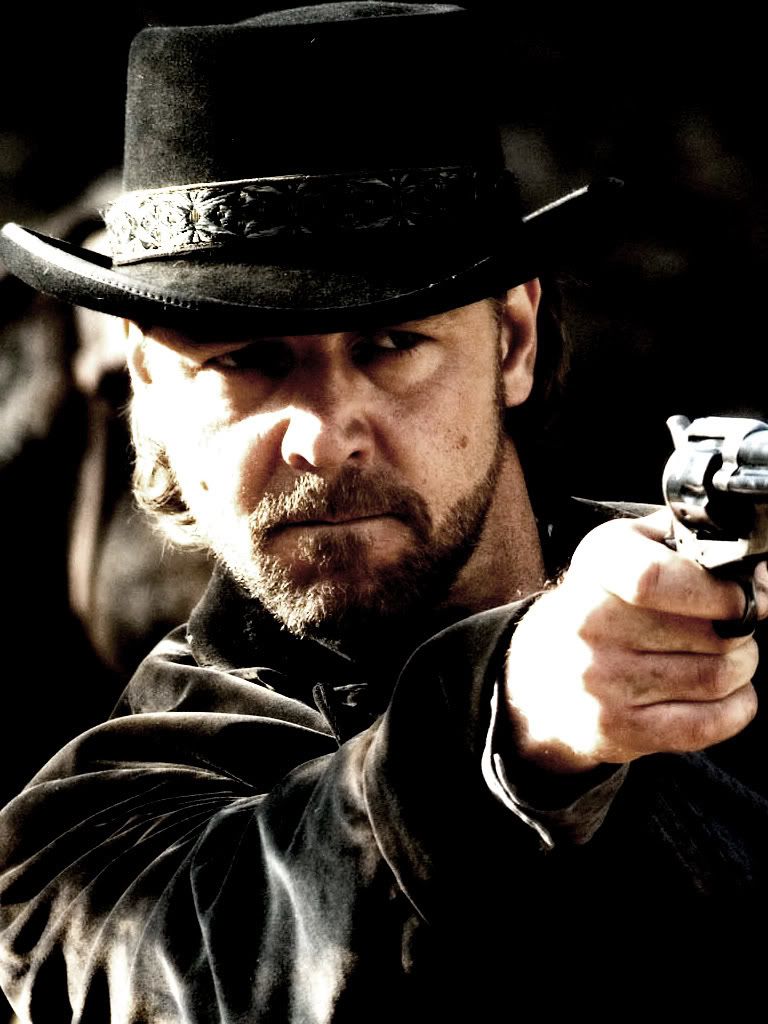 Director Ridley Scott tells MTV that not only will Russell Crowe play The Sheriff in his upcoming revisionist take on the Robin Hood story, but the actor will be doing double duty as Robin Hood.
I've got to admit I would have never imagined a property like Robin Hood as a type of film where you could have one actor play two different roles… but if anyone can convincingly portray two completely different people in the same film then it's Russell Crowe, who is hands down the most diverse actor in the business with the most pure range we've seen in a long long time.
BUT… one potential downside in a gimmick like this is that the gimmick (Crowe playing the two lead roles) could overshadow the movie's story itself. People start talking about "that movie where Crowe plays Hood and the Sheriff" instead of about "Nottingham". Don't get me wrong, I'm very interested to see how this "gimmick" plays out… I just hope it doesn't overshadow the film itself.