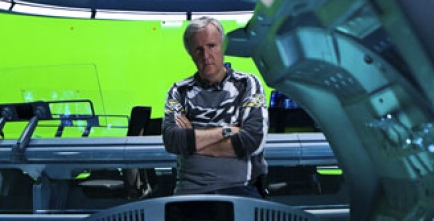 Update:
Time has added the following to its article: "The original version of this story misstated the cost of the film Avatar as being in excess of $300 million. The correct figure is in excess of $200 million."
When
James Cameron
's
Avatar
was announced a couple years back,
we wondered
if it would be the most expensive movie of all time. There have been a few films since the initial announcement that topped Fox's proposed $200 million budget.
Spider-Man 3
producers
insisted
that the film's budget didn't exceed $270 million, but some reports claimed a number closer to $350 million. But like most films, and especially films made on the cutting edge, the initial budget and the budget after all is said and done, are vastly different.
Time Magazine
mentions in their latest 3D article that the budget for Avatar has ballooned
to a "cost in excess of $300 million",
and I'm pretty sure they mean before press and advertising. To this day, the highest estimated film budget was $300 million for
Pirates of the Caribbean: At World's End
. So If Time Magazine is correct, Avatar is now the most expensive movie of all time. The article has a bunch of cool tidbits. For instance,
Steven Spielberg
predicts Avatar will be the biggest 3-D live-action film ever. Cameron says that "every film I'm planning to do will be in 3-D."
Peter Jackson
makes the claim that he believes "that almost any movie benefits from 3-D."
And best of all, the reporter got to see some footage from Avatar and claims that he "couldn't tell what was real and what was animated". John Quittner writes: "Even knowing that the 9-ft.-tall blue, dappled dude couldn't possibly be real. The scenes were so startling and absorbing that the following morning, I had the peculiar sensation of wanting to return there, as if Pandora were real."