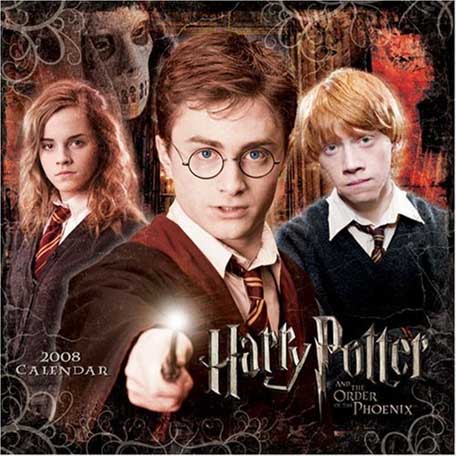 In an earnings call on Friday, March 14, IMAX Corporation confirmed that
Harry Potter and the Half-Blood Prince
would get a simultaneous IMAX release when the movie hits theaters on November 21. The company also explained that they are trying to fill an open spot between the IMAX release of
The Dark Knight
on July 18 and "Half-Blood Prince."
Richard L. Gelfond, IMAX Co-Chairman and Co-Chief Executive Officer, talked about the company's upcoming releases. "We are looking forward to releasing the Rolling Stones concert film 'Shine a Light' on April 4th, which is directed by Academy Award-winning director Martin Scorsese," he said. "A large portion of the play dates for this film will be in IMAX and it is expected to be the largest North American IMAX release ever. Then as we announced last week, on May 9th, we will be releasing 'Speed Racer' in partnership with Warner Bros. Pictures. This action-packed adventure from the Wachowski Brothers and producer Joel Silver, the creators of the 'Matrix trilogy,' is based on the hit animated series created by Tatsuo Yoshida, and is a fantastic addition to our 2008 film slate.
"As part of the Dreamworks Animation deal mentioned earlier, we are looking forward to releasing 'Kung Fu Panda' in June. We've just returned from ShoWest, the Exhibitor and Studio Trade Association Conference where the film was screened and the reaction was extremely positive. Of course, we are extremely enthusiastic about our next film the release of Dark Knight on July 1[8]th which is the next installment of Warner Bros. Pictures' Batman franchise and again stars Christian Bale as the Caped Crusader. We think the innovative sequences that director Chris Nolan has filmed using IMAX cameras are stunningly immersive and will really create a spectacular IMAX Experience.
"Our release of 'Harry Potter and the Half-Blood Prince' is scheduled for November, and we expect that as with 'Harry Potter 5,' certain sections of the film such as the finale will be presented in IMAX 3D. We are currently working on adding another film for release in September or October and look forward to announcing this addition to our 2008 slate."
Source:
Coming Soon