Feverpitch Pictures announced today its plans to produce Thicker,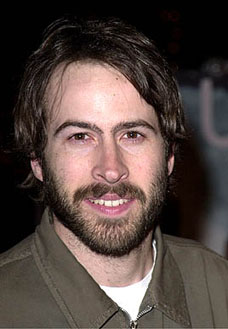 written and directed by Terry Nemeroff, with principal photography scheduled to begin in May 2008.

The film will star "My Name is Earl's" Jason Lee. Christopher Lloyd along with Leslie Zemeckis (Beowulf, A Christmas Carol), Peter Facinelli ("Six Feet Under," Riding in Cars with Boys, The Scorpion King), and John Gries (Napoleon Dynamite, Men in Black, Get Shorty) will also star.
Thicker will be produced by Jeffrey D. Erb and Joe Nicolo of Feverpitch along with Leslie Zemeckis, who's one-woman burlesque show "Staar" has gotten critical acclaim.
Thicker is described as a twisted, wicked black comedy of lethal greed and even deadlier desire.
Source: Comingsoon